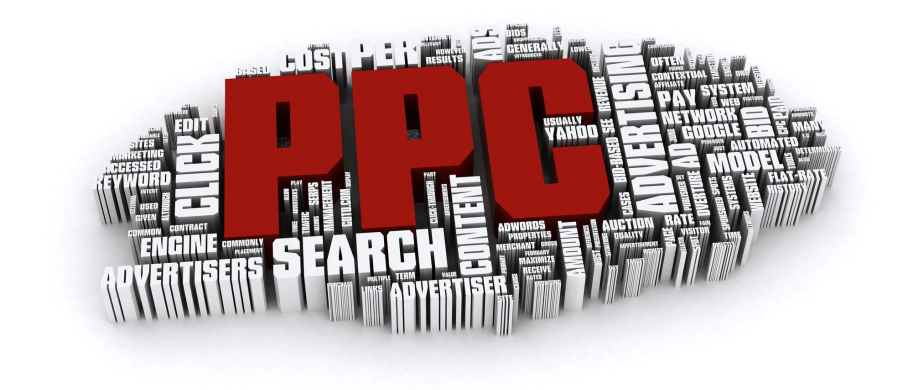 What is Pay-Per-Click Marketing?
Pay-Per-Click Marketing is internet advertising model to direct traffic to websites. It's extremely popular & can be used as reliable business model in your online marketing project. The idea revolves around combining top tier search engines with advertising programs – Technically, what you need as an independent online entrepreneur, is a website in place that you can use as a foundation & outlet for your Pay Per Click marketing campaigns.
                  Earn money by displaying targeted ads
---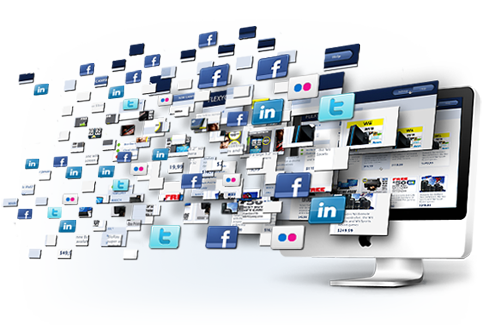 The 3 Main parts of PPC
There always seems to be a general confusion about this topic – Who pays for advertising & who gets paid for advertising? Can you actually earn money from advertising OR will you pay for advertising? Which one is it, the first one or the other one? The two seem to get mixed up all the time. Fortunately, it works both ways depending on what your actual goal is. Let's get to a more detailed explanation to figure out what is this all about:
---
Advertiser – This is the one who provides Pay-Per-Click (also called Cost-Per-Click) advertising program. In this example I use reliable platforms such as Google AdSense & Google AdWords that are owned by the top search engine, no other than Google itself, to make it all possible: Technically, both of these are meant for the exact same thing, BUT they work slightly differently because they are designed for two different counterparts:
The 1st one is intended for publishers – The ones who are getting paid by advertisers for providing a service – Typically, providing a website space where ads are being displayed.
The 2nd one is for customers – The ones who buy that service which drives traffic to their sites via ads – Typically, customer rents that web space for a fee to display their ads.

---

Publisher – Typically a website owner (you, if you want to EARN money) who gets paid by advertiser. Publishers are the one counterpart who are using Google AdSense – Earn money by helping advertiser to display the actual ads. How can you do that? By displaying banners that AdSense specifically provides for you & includes your personal affiliate id, on your website – It's that simple. It's a way how you can earn money from your online content.
This type of advertising works by matching text & display ads to your site based on your visitors & content – You get ads that are relevant to your niche. These ads are created & paid by customers who want to promote their products. Since customers pay different prices & have different ads, the commission you will earn per click always varies.

---

Customer – Typically also a website owner (you, if you want to BUY "traffic" for money) who buys advertising plan from advertiser. Customers are the one counterpart who are using Google AdWords that is specifically designed tool that helps them to build customized advertisements & set up their PPC campaign. PPC stands for Pay-Per-Click. It's advertising approach where customer only pays when someone clicks on their ad & goes to their site – Hence the name Pay-Per-Click.  The main purpose of an ad is to generate a click, or more specifically drive traffic to a targeted destination (customers websites) & pay per click is the preferred metric to calculate this action. It's complicated system yet simple by nature.
Google AdWords VS Google AdSense
1
Google AdWords 
– Legitimate paid advertising platform that you can use to show your ads on Google search results pages.  It's advertising approach where you only pay when someone clicks on your ad and goes to your site. AdWords also helps you to create your ads & there's an option to set a precise budget for your advertising plan. It's also world's most popular & widely used PPC platform. It's accounting about 97% of Google's revenue & currently Google is valued at $389.6 billion – Just an example how much money is flowing through the Google's PPC platform.
---
2
Google AdSense 
– Free to join & legitimate platform that you can use as a website owner to display Google ads on your website & earn commission by doing that. The Google AdSense program differs in that way it delivers Google AdWords ads to individuals websites. Once you've set AdSense ads on your site, Google pays to web publisher (you) for the ads displayed on website based on visitors clicks on ads. You can insert multiple relevant adds as banners into your sites footer, header & sidebars. It's possible to add up to 3 adds per page. For each & every click your visitor does on these ads you'll earn $0.1 up to $20 per click. The payout always varies & is determined by ad competition as well as demand.
---
PPC vs PTC – What's the difference?
Seems like the exact same thing but they're not
It's very important to to understand the difference between PPC & PTC platforms:

---
1
Pay-Per-Click (PPC) 
– This is
legitimate advertising model
– It's an advertising model where customer only pays when targeted traffic clicks on their ads & goes to their site. This means you will only pay for every click that goes through your site after signing up a dedicated pay-per-click plan with program such as Google AdWords.
With this advertising model you get highly targeted traffic that enters your site through the ads you are using in your PPC campaign. Since your ads are being advertised only on sites that are relevant to your niche, you'll get visitors that already are interested in what you have to offer & have high potential to become your customers.
To help you to get quality traffic only, legitimate online advertising companies are also actively trying to fight against click fraud & Google also refunds "invalid" clicks as much as they can. This is happening on regular basis, but in reality there are always more "empty" clicks than Google can actually detect & refund.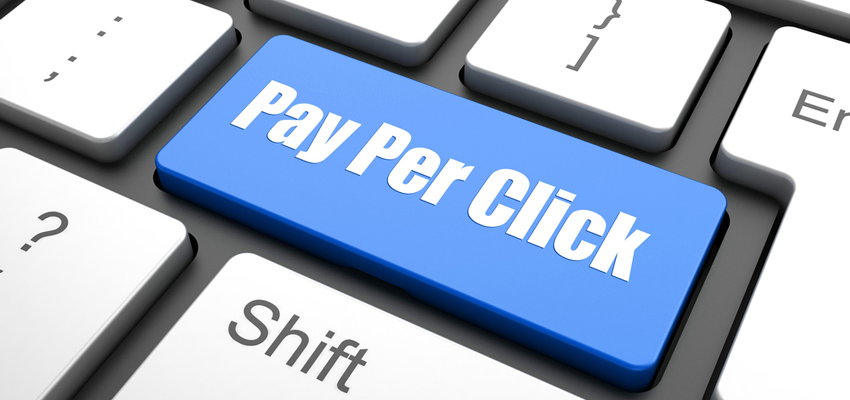 2
Paid-To-Click (PTC) 
– This is
click fraud
– It's a type of scam where unscrupulous sites generate fake clicks from people who are absolutely not interested in products. It's also called ghost traffic or artificial traffic – What's the point of getting 100 000 visitors to your site if they won't convert nor read your content nor buy your stuff. In other words it's completely meaningless audience. These are NOT targeted visitors. They just click on ads to bang a buck for themselves which doesn't help your marketing campaign. Those visitors goal is only earning money for themselves through the paid click schemes simply by viewing as many ads as they possibly can.
Paid-To-Click is more like a grey area way of driving traffic to your website. There are multiple paid to click companies out there that promise excellent traffic to your site. They have ads that are served up to subscribers within membership network & are meant for specified websites only. Those ads are likely displayed for negotiated period of time, subscribers get paid per click if they click on ad & if they view the ad for duration of the ad display time.
That creates yet another problem, as these visitors likely leave your site after couple of seconds, it causes very high bounce rate for your site. High bounce rate indicates to a fact that your visitors don't value your content. Once search engine discovers high bounce rate, it thinks automatically that your sites content has very low value = You lose your page rankings in search engine.
                    PPC is legitimate – PTC is a scam
Pros & Cons of PPC Marketing
        Learn how to Start your PPC marketing campaign
Here's my number 1 recommendation. Why would you like to check this out? It's incredibly beginner friendly & easy to follow – In my opinion user experience is the most important part of them all. Everybody likes to be treated well. First & for most, it's essential to get you up & running the easiest yet most professional way possible. Here's a way to start your online project completely FREE.

Good thing starts with Trust – Trusting leads to Longevity – Longevity means Success – Success converts into Revenue Revenue is generated through honest hard work. Earning passive income through online project is possible.
Thanks for stopping by!
I hope you enjoyed reading my article & learned a lot about Pay Per Click Marketing along the way.
Feel free to ask for assistance & share your thoughts by leaving a comment.
Cheers,
Henry