Affilorama – Review 2017
Affilorama – Is it as good as they say?
Affilorama is online educational platform & a community that is specifically focusing on affiliate marketing.
Affilorama was founded in 2006 by successful marketers Mark Ling & Simon Slade. After creating series successful products such as Rocket Piano & Jamorama, Mark Ling wanted to create an online educational platform to help people learn more about affiliate marketing. It's actually one of the few credible marketing courses available online.
As online educational platform Affilorama is designed to be a step by step guide for anyone who's interested in affiliate marketing & becoming an online entrepreneur. Your training part will be covered in hundreds of video tutorials as well as regular written topics. In addition, it's designed for both, beginners as well as advanced affiliate marketers.
Like many products out there, this one as well has its pros & cons. One of the definite pros is that Affilorama is a legitimate business opportunity. One of the biggest cons is their upsells that can be defined as a greed-move & greatly drags down the overall quality of this online opportunity. In general, Affilorama is far from perfect but it gets the basics covered well.
---

Affilorama - Ranking 82 out of 100
Pros & Cons with Affilorama
Pros
Free to join – Get started for 0$ which is always great way to get to see what they have to offer
Good Trial Membership – To give you the basic idea of affiliate marketing, you get access up to 15+ hours of free video tutorials.
Access to community – Free membership includes access to one of the biggest affiliate marketing communities
Step by step guides – You can learn the basics of internet marketing in Affilorama to start your very own affiliate business
Respected owner – The owner of Affilorama is well respected figure in the online marketing industry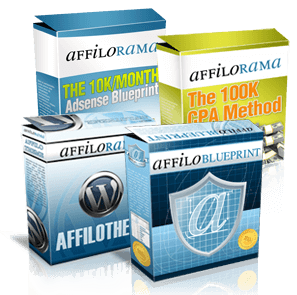 Cons
Unnecessary upsells – There are three too expensive & slightly confusing upsells that are typical guru greed-moves & not exactly recommended to have
Some outdated training – Some of their training program content is outdated – Backlinks & Private Label Rights etc – That's a big red flag!
No free hosting – There is no free hosting option, in order to get web hosting you're forced to upgrade to Affilorama premium membership
No direct help from owner – You won't be able to receive help from Mark directly, you have to ask assistance from support team
Too many options – Affilorama offers several upsells – It gets confusing, if you're complete beginner it's difficult for you to choose the right product
Slow support – Support is there but it's delayed – You get an answer to your questions but expect to wait for a day or even two before you get a replay
Very Limited Free Membership – It's only basic information that also consists some hype to get you to upgrade to premium membership
Anyone who's interested in affiliate marketing
Affilorama products are designed for anyone who's interested to get started in affiliate marketing business.
At the same time Affilorama offers several different membership levels to cover the training – For beginners & advanced internet marketers alike. It's a legit way to start your online business & make money online but you should be extra careful as it's not an inexpensive way to start your online business.
If you don't mind the expensive upsells & you know exactly how to avoid some of the outdated, potentially harmful information they offer, you'll definitely find a good deal of valuable information there.
---