W3Schools – The easiest Way to Learn Coding?
W3Schools – Everything about Web Developing
W3Schools is both free & priceless at the same time – One of the best ways to help you to learn everything about coding.
W3Schools was created in 1998 & it is run by Refsnes data in Norway. W3Schools name is derived from the World Wide Web, but is not affiliated with the W3C  (World Wide Web Consortium). W3Schools present coding examples by using online editor.
Readers can access editor & test it directly: To try & create as well as execute code examples.
In other words, it's comprehensive, convenient & easy to follow educational platform that is consisting of thousands of coding examples that is combined with "try yourself" type of script tool to put your new knowledge instantly into practice.
What exactly is W3Schools?
The World's Largest Web Developer Site
W3Schools is popular site for learning web technologies online
It receives more than 10 million unique visitors monthly

W3Schools is a website developers site – It has hundreds of tutorials & references on web development languages such as:
HTML – Hyper Text Markup Language to describes the structure of Web pages using markup
CSS – Cascading Style Sheets, a programming language that describes the style of an HTML document
JavaScript – programming language of HTML that can be placed in the <body> & <head> section of any HTML page
SQL – Structured Query Language, which is a standard language for accessing & manipulating databases
PHP – a server scripting language & a powerful tool for making dynamic and interactive Web pages
Bootstrap – the most popular HTML, CSS & JavaScript framework for developing responsive, mobile-first sites
JQuery – JavaScript Library which purpose is to make it much easier to use JavaScript on your website
Angular – a JavaScript framework that can be added to an HTML page with a <script> tag.
XML – eXtensible Markup Language, software & hardware-independent tool that is designed to store & transport data
W3.CSS – a modern CSS framework with built-in responsiveness: It's smaller & faster than other CSS frameworks
W3School is a Free Online Educational platform to learn web development
Who is W3Schools for?
Newbie OR Expert – Great for Both
Are you that super busy person who wants to increase your knowledge base in order to advance in work & career yet have enough time for friends & family? W3Schools might be a perfect solution for you!
W3Schools is universal & available for everyone who's interested in learning coding & web development in general – It covers all of the possible web building techniques in convenient & easy to access shape.
The best part about this platform is that it provides you with clever "Try Yourself" script to instantly practice your new knowledge.
Pros & Cons with W3Schools
Pros
100% Free – It's a free educational platform – No additional costs nor hidden fees, no gimmicks nor expiring trials – It's free for everybody.
Accessible everywhere – Choose your own speed, learn when you want & how much you want regardless of your physical location.
No sign-up process required – No member area, log-in buttons nor registrations – Click on a coding topic & start learning everything about it.
It's very comprehensive – W3Shools consists thousands of examples of HTML, CCS, JavaScript, PHP, SQL, Bootstrap, jQuery & XML.
"Try Yourself" editor script tool – Each lesson has "Try Yourself" script tool so you can put your newly acquired knowledge instantly into practice.
Option to take certification exams – After completing your studies, you can take certification exams for HTML, CCS, JavaScript, jQuery, PHP, Bootstrap & XML.
Cons
Entirely Passive system – There is no interactive community, it's completely passive learn-yourself type of educational platform
No direct support – There's a forum to search for a topic & get an answer to your question but no dedicated support
No live chat – You can ask questions in forum, but compared to live chat it likely takes hours to get your questions answered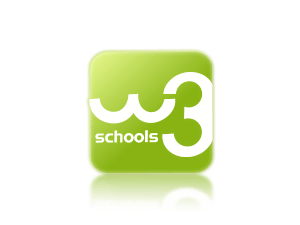 What Certification exams can you take in W3Schools?
HTML Developer Certificate – proves your fundamental knowledge of web development using HTML5.
CSS Developer Certificate – proves your fundamental knowledge of web development using CSS1 and CSS2.
JavaScript Developer Certificate – proves your fundamental knowledge of web development using JavaScript & HTML.
jQuery Developer Certificate – proves your fundamental knowledge of web development using the jQuery library.
PHP Developer Certificate – proves your fundamental knowledge of web development using PHP & SQL (MySQL).
Bootstrap Developer Certificate – proves your fundamental knowledge of web development using Bootstrap.
XML Developer Certificate – proves your fundamental knowledge of web development using XML, XML DOM & XSLT.

Why should you become Certified?
Proof of Your Skills
Getting a certificate is proof of your skills – The more skills you have in life the better – The documentation serves you in a way that will help you with your career. In other words, you're increasing your options & chances to move up from the ladder towards larger projects & bigger income.
No matter which company you will go to – The first thing they look at is if you have any particular skills. There's likely no better way to get a guaranteed spot than to have a certificate in your back pocket & if need be, to show your new employer that you're the man to get the job done.
Certificate is a good way to advance your career & to start a new one if that is your goal. Also, getting new knowledge as well as regularly updating your current knowledge base is a great way to show your effort & commitment. It's one of the key factors to your personal success & wonderful way to improve your future.
NB! Your Certification exams cost $95 each
You can study for free at W3Schools.com
You can study everything at your own speed
You can practice & test your knowledge with W3Schools online quizzes
You can apply for your developer certificate by paying an exam fee
You can take your exam online, at any time & from any location
You can take the exam ONE MORE TIME if you fail, OR you want to improve your score
Where to Go From Here with Your Coding Skills?
There's a online entrepreneur community called Wealthy Affiliate – In a nutshell it's building niche websites at it best BUT it's much more than that – It covers just about every possible legit business model out there you can imagine. In short..
..it's widely considered as number one online educational platform that provides every possible tool as well as training resource to successfully run a website at any scale – Be it a simple personal blog or an eCommerce site with thousands of visitors per day.
I personally acquired my basic & very first coding skills directly from W3Schools – After I picked up that particular skill set I found out about Wealthy Affiliate. This service has helped me to get started for free & ever since that platform has helped me as well as hundreds of thousands of other people to keep building their websites.
It's innovative, it's constantly improving platform – Check out the link below for My #1 Recommendation
Where to put your Coding Knowledge into use?
Where can you put your Coding Knowledge into great use – In online community that specializes in websites building!
To show you something that's complete package for you to start building an all-round effective website: There's a an incredibly user friendly online community with fantastic support – It's easy to follow, very simple & scales to expert levels.
You can start your entire online project completely FREE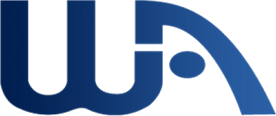 Good thing starts with Trust – Trusting leads to Longevity – Longevity means Success – Success converts into Revenue
Revenue is generated through honest hard work. Earning passive income through online project is possible. 
Thanks for stopping by!
I hope you enjoyed reading my review & learned a lot about W3Schools along the way.
Feel free to ask for assistance & share your thoughts by leaving a comment.
Cheers,
Henry