Swagbucks – Review 2017
A Free way to earn Free Gift Cards & Rewards
Swagbucks is fun, popular, it is highly ranked – Swagbucks is known as one of the best platform to earn money online – You can get free gift cards & cash for the everyday things we are used to do online: There are multiple ways to earn rewards such as playing games, watching videos & using search engines.
Technically, Swagbucks is an online reward program that grants its members virtual currency (Swagbucks) that can be be converted into money & gift cards that you can redeem at popular retailers.
You can redeem your cash through PayPal which makes it a very fast & easy process. The easiest way to earn Swagbucks currency is through their search function. Each time you perform a search for anything at all, reward is generated & the amount your receive varies from search to search.
You get rewarded an amount that ranges from one to one thousand. So, there's a chance to earn a bunch of swagbucks per search. For example, earn 2500 Swagbucks & redeem it for $25. It's an easy way to quickly earn money.
---

Swagbucks - Ranking 71 out of 100
Everyone
It's absolutely for everyone – Swagbucks is designed for everyone who are already using computer & internet on daily basis..
..& everyone who are interested in to earn some rewards & money for what they're already doing online regularly.
It's also a fun way to spend your free time meanwhile it can be productive & helps you to earn rewards from it.
Free to join – Swagbucks is totally free to sign up, simply type in your e-mail & new password & you're ready to go
Very High Rank – Ranked as one of the best platform to earn money online
Free Rewards – Earn gift card rewards for the things you are already doing online
Multiple ways to earn – Earn swagbucks by watching videos, playing games, taking surveys & more..
Smartphone ready – Swagbucks is mobile ready, you can use it on your android or ios device
Fun to do – Do it in your free time to be productive & earn some extra cash along the way
Multiple ways to redeem credit – There are many ways how you can spend your Swagbucks
Sign-up bonus – Joining will automatically give you a bunch of credit
Limited income potential – It's fun to do & useful, but its earning potential is limited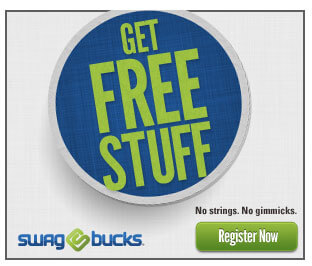 Earn money & rewards while having a bunch of fun
How much can you earn with Swagbucks?
Free Pocket Money
Earning potential is there but it's limited. Let's say you spend 30 minutes a day & do it consistently for a month you will earn around $100. Not too bad for 30 mins right?
Swagbucks could be excellent for you if you're a gamer, you love to surf & shop online. It also gives you a daily task to complete within each day so you can earn extra rewards. I'd say it's not a way to make living but many people are making really good money with Swagbucks, so it's also up to you to make use of it.
Most people are very pleased with Swagbucks, after all it's free stuff & it's legit. Give it a try.
Tools, training & support in Swagbucks
Swagbucks functions are very easy to understand & they pretty much explain themselves. There are also video tutorials to guide you through the rewards system. There's absolutely no need to download anything, just sign up & you're ready to go.
There's also a mobile application available for Swagbucks, so if you got your phone with you, you can keep earning rewards literally anywhere & at any time. Swagbuck owners often communicate with their members through videos on their website, plus you can contact with support via e-mail if you need assistance with something.
Swagbucks also has their own forum, a Facebook page & a Twitter page. No big surprises, everything is truly straightforward & pretty simple in Swagbucks.
Fun & Free.. BUT limited earning potential
Swagbucks is definitely a fun way to generate some extra income & earn free gift cards. Meanwhile you should have realistic expectations about this whole deal – By no means it is a get rich quick scheme.
You shouldn't hope for a really big payouts, rather take it as a chance for little extra income. It's clever & it's fun.
If you want to earn even more money, then there are much better options out there than Swagbucks. Check out the link below.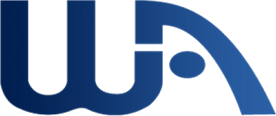 Looking for a Way to earn Full Time income?
Tired of making pennies, or just a few bucks? – To show you something that's complete package for you to start earning full time income online: There's a an incredibly beginner friendly community with fantastic support – It's easy to follow & very simple. You can learn the basics & start your entire online project completely FREE
Good thing starts with Trust – Trusting leads to Longevity – Longevity means Success – Success converts into Revenue
Revenue is generated through honest hard work. Earning passive income through online project is possible. 
Thanks for stopping by!
I hope you enjoyed reading my review & learned a lot about Swagbucks along the way.
Feel free to ask for assistance & share your thoughts by leaving a comment.
Cheers,
Henry