My Online Business Empire – Scam Review 2016
      My Online Business Empire – Another MLM Scam?
My Online Business Empire (MOBE) is online company founded by Matt Lloyd in 2011 – It's designed to be 21 step online training course that involves an affiliate program. Technically, to stop the sweet-talk right off the bat & say it out loud..
..in theory it's an "affiliate" program designed to earn you money, but in reality mostly not for you but the owner itself.
MOBE claims it to be a program that's created for online entrepreneurs, who wants to learn about the advanced "secret" techniques how to improve their marketing skills.
Unfortunately, that's not the case at all & it's yet another beautiful frontier for a fairy tale because their products are close to worthless. It's similar & very close thing to what Empower Network is – Currently, one of the most infamous MLM scams online.
It's exactly the same – Similar to many MLM tactics, yet again you're forced to buy their products in order to "unlock" higher membership levels that supposedly are making you earn much more commission.
Before you can earn ANYTHING – Prepare to spend thousands of dollars to proceed
Remember, buying their products has NOTHING to do with actual earning yet – You're just about to get qualified only.
To promote MOBE products, you're forced to buy their products in the first place to qualify for selling these products.
My Online Business Empire - Ranking 10 out of 100
Pros & Cons with My Online Business Empire
Pros:
Basic traning – There is some basic training but most of it is directed to promoting MOBE itself
High commissions – For those who are purely after money, not the quality of a product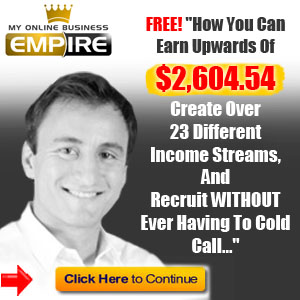 Cons:
Absurdly expensive – MOBE products cost too much, it's just unethical by most internet marketers standard
Too many upsells – Another direct indicator to a greed-move, to make a quick buck off from you
Many useless products – Mostly, products main purpose is to simply "unlock" higher commission levels
You're forced to buy products – In order to promote a product & earn commission, you have to buy that product first
Very bad customer support – Your support tickets can simply go unanswered & poorly built community
Almost impossible to get refund – Once you pay for your product, that money is gone – It's very hard to get refund
Mostly product hype – No real niche business building process, simply buy MOBE products in order to be able to promote them
Outright lies & false claims – Become "super affiliate" & earn $10 000+ in a week by just sending couple of e-mails
A lot of complaints – The business name itself to begin with contradicts almost everything what it actually is
Who is My Online Business Empire for?
It's about promoting MOBE only
At first glance, the way it is served up, it looks & sounds like a convenient way to build an online niche business for you. Wrong!
The program name is as misleading as it can get – Mostly it has nothing to do to help you to build your own online business. You won't be learning how to create a successful online business nor how to successfully promote your own business.
You're simply going to be in it purely for money by promoting the MOBE company products only.
How much does it cost to join?
No Free Trial
Entry point is $49 + $19, but this is only an initial hype area. As a true MLM is – It's all about "unlocking" higher tiers of this program to earn bigger commissions.
To give you the correct answer how much does it cost – There seems to be no precise number..
..it's a long stream of upsells & without buying every single product in the list you simply can't promote the ones you haven't bought. Here are the "tiers" you can unlock:
Sign up – $49 one time fee
Monthly promoting fee – $19 per month
License rights – $1997 one time fee
MLR: $2,497 one time + $97 per month (inner circle)
Titanium: $9,997 + $199 per month (inner circle)
Platinum: $16,667 + $310 per month (inner circle)
Diamond: $29,997 + $310 per month (inner circle)
How much can you earn with My Online Business Empire?
1% Chance for Revenue
Commissions are 50% to 90% – Joining MOBE program means that you will become affiliate to promote Matt Lloyd products.
It looks really great on the paper but the reality is that Matt Lloyd earns from all of your back end sales & uses you to get more traffic & attention for himself.
The reality is that you will 100% generate debt with this program before you even have chance to earn any money
If you're lucky enough to fool someone else buy these products through your affiliate link, you get commission, otherwise you'll be left with empty hands.
This program does not show you how to build a real legitimate online business, it's all about promoting MOBE products only. It's MLM through & through – This line of business involves very high risk & you'll very likely lose money.
MOBE Products that can earn you 90% commission
IF you buy them first
$19 per month – 21-Steps recurring fee from 2nd month
$97 per month – Inner Circle Membership
$97 per month – MOBE Elite Earners
$97 per month – Done For You Emails
Total: $310 fee per month
$9.95 – IM Revolution Handbook
$9.95 – For the 7 day trial access to MOBE Inner Circle
$49 – My Top Tier Business (MTTB) 21-Steps
$194 – My Email Marketing Empire
$194 – OPT Formula (Outsourcing Formula)
$194 – Funded Proposal
$291 – Affiliate Bonus Domination
Total: $941.50 one time fee
              MOBE requires very expensive investment
MOBE Products that can earn you 50% commission
IF you buy them first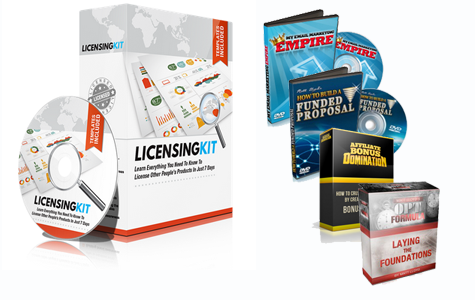 $997 – Online Income Revolution by Matt Lloyd
$997 – The 90 Day Challenge
$997 – Six Figure Coaching Secrets
$997 – Add the Nitrous
$1997 – For 10,000 Leads in 100 Days
$4997 – Diamond Coaching Program
$8997 – Titanium Mastermind
Total: $19979 one time fee
What about that fancy MOBE $500 guarantee?
It's a Broken Offer
Matt Lloyd is so confident in his system – He promises you that you will make from $1000 to $5000 commissions & all of that within 30 days. He backs up it with a guarantee that you'll get paid $500 if you fail to earn that amount.
Now here's the catch – Terms & conditions. The offer only stands IF you follow EXACTLY the 21 steps & show proof of that. Yes, as you could guess, one of these steps includes buying licensing fee for $1997 to qualify to sell MOBE products. If you don't do that you'll instantly lose that guarantee & you will not get $500.
If you look at these numbers, you could tell that any person with any math skills can tell you right off the bat this is just ridiculous! You'll pay $1997 & get paid guarantee for $500. You're still going to be in debt for $1497! Where's the benefit in that?
The one & ONLY one who really benefits from such deal is the owner itself.
In both cases, if you get paid or not, you will 100% lose money.

What about customers support?
"Go Mind Your Own Business"
There is no solid community structure within MOBE – To fill that cap there's only some weird facebook-page where you can join a group & most of the communication goes through private messages. It's a very crude set up.
If you dare to criticize MOBE products then prepare to be called out & attacked, even by owner itself.
This is yet another indicator to show the level of support in this program – Your questions will go unanswered, you're taking a risk & likely lose a lot of money, plus on top of that you get insulted as well. Basically, you're spending tens of thousands of dollars & they even can't provide you with proper support system.
This is a direct indicator what they care about – This is numbers game only. They don't care about you or your success.
Is My Online Business Empire a Scam or not?
It's Absurdly Expensive
Now, the most imporant question – Is MOBE scam or not? Yes, it's a scam. Why? Firstly, the products MOBE offers are just absurdly expensive which almost instantly guarantees a spot for them in my scam list. It's a greed-move that's typical to MLM's.
On top of that the program name already contradicts basically everything it actually is. It's a big con through & through. Yes, technically there are some functioning tools inside this program, but their value is incredibly low due to high price tag & their main purpose is a get-away-ticket for company owners – "But we have a product there don't we!?"
Statistics show that less than 1% people can successfully make money with MLM. This is the cold hard truth
They've made sure that you can't accuse them of anything, if you fail it's all on you. This is how scams work – They attempt to mimic the legit thing. This is one of those programs that is made to look good on paper but it does not back up its claims. There are a lot of complaints against MOBE. This line of business involves very high risk & has no guarantees to earn anything.
Everything that MOBE offers you, you can get from internet for FREE!
Attempting to rob people & getting them to bankrupt isn't exactly helping people
---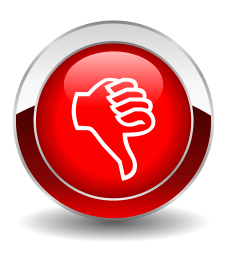 Complete Waste of Your Time!
This is the kind of business that cares about numbers only – Their poor support system reflects quite clearly that they don't care about you nor your success. This is yet another one of those "buy our product & go away, we don't want to do anything with you personally" type of businesses.
Another typical problem here is the "dream card" that MOBE founder tries to seduce you with. In other words they intentionally target the inexperienced, lazy, desperate, naive & mentally weaker folks to take advantage of them.
It is yet again one of those companies with yolo attitude, trying to sell you the "easy-way-out" ticket
It's massive red light! I recommend you to stay away from it. Even if you have all the funds to buy these products, the reality is it would be complete waste of your money. Why? Because you can get everything that MOBE has to offer, from internet for free.
If you're looking for a truly advanced marketer training there's a flawless deal out there that you can join for free & get upgraded package for less than 50 bucks. Less than $50 versus $30 000+!? It sounds comical, everyone would rather pick the $50 version for the same value & more, plus save the rest of the $29.950+ to be "a little bit" more efficient & rational.
I recommend you to stay away from MOBE – Save your time & money & more importantly your precious nerves
             Luckily, I have much better solution for you..
You've come this far, I'd like to help you out – To show you something better than a MLM with countless of upsells..
..there's an inexpensive yet advanced product out there without countless of upsells. I encourage you to be very selfish, don't give anyone a dime before you make a buck yourself. I'll show you an effective way how you can learn the very basics & start your entire online project completely FREE
Good thing starts with Trust – Trusting leads to Longevity – Longevity means Success – Success converts into Revenue
Revenue is generated through honest hard work. Earning passive income through online project is possible.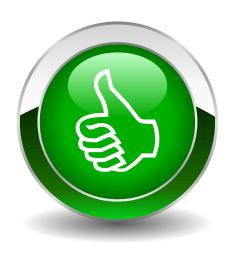 Thanks for stopping by!
I hope you enjoyed reading my review & learned a lot about My Online Business Empire along the way.
Feel free to ask for assistance & share your thoughts by leaving a comment.
Cheers,
Henry