Affiliate Marketing – Infinite source of Money?
Earning money online, working from home, choosing your working hours & keep doing it completely free..
..Affiliate Marketing includes all of these great deals & it's likely the best place to start earning online. To describe Affiliate Marketing in shortest way possible – It's about connecting two dots – Connecting the one who sells product with the one who wants to buy the product. As publisher, this will be your main task to connect advertiser to customer. For your time & effort to help these two find each other you will earn commission. This is a lucrative venture that leads to something marketers like to call as passive income. Hard work results in many benefits – An ultimate reward that comes from affiliate marketing will be freedom.
           A medium to connect Advertiser to Customer
There are literally thousands of different Affiliate Programs & products available online that you can promote. Plus everyone can do it. This line of business involves complete demographics from all over the world – From underpaid workers to rich folks, from students to retired individuals, from anyone who has lot of spare time to people that are extremely busy.
The best part of affiliate marketing is that you don't need to own any product to start earning money online
In other words, anyone who could use extra cash can benefit from it & it means you will never run out of business. Affiliate Marketing is a never ending way to earn money online since there are thousands of unique approaches how to do it.
One of the greatest part of affiliate marketing is the opportunity to involve your own hobbies & passion
This is what I personally enjoy about this the most – You're going to do what you love to do & earn money while doing it.
If you'd love to have much more freedom, more spare time for you & your family OR you don't want to wake up 7 AM regularly.. plus you want to stay away from this ocean of internet scams & unnecessary risks, this is definitely the place you want to be.
Affiliate marketing consists of 3 main parts
Simple as 1..2..3
Advertiser – First Counterpart – Companies that sell products or offer their services.
Advertisers are companies that are the ones who offer affiliate program opportunities & pay commissions to publishers who join these programs in order to help to sell their products & services. There are thousands of affiliate programs available on internet & hundreds of thousands of services & products that can be sold online.
Publisher – Second Counterpart – This is going to be you as an Affiliate Marketer.
Publisher is searching for free affiliate programs to sign up to & is helping the company who is offering that particular affiliate opportunity to sell their products & services. Publisher will be doing the promoting through website which is the foundation of this type of business & mandatory to make affiliate marketing work effectively.
Customer – Third Counterpart – Regular internet user, people who buy stuff online.
Final stage – Through publisher website (Your website) a customer will be directed to advertiser (retailer) to purchase this company products or services. Once a customer has purchased something there, you as a publisher (affiliate marketer) will also earn commission for helping a customer find their way to advertiser.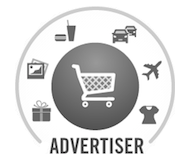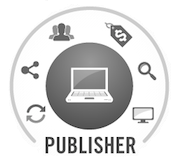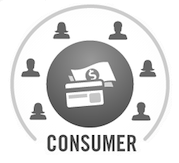 Affiliate Marketing – Relationship between Three parties
Affiliate Marketing – Pros & Cons
How can you Make it Work?
     Simple 4 steps – Roadmap to Your Passive Income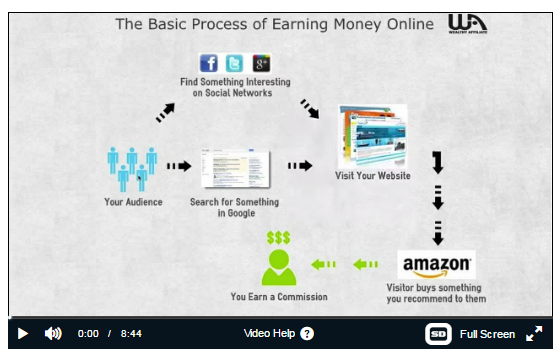 How Lucrative is Affiliate Marketing?
There's No Limit how Much you can Earn
There really is no limit how much you can earn in this line of business – Your dedication & willingness to consistently lean & take action eventually leads to point where you will earn more than enough to quit your day job.
Although, one thing you must remember, it does not happen overnight – You have to set up your "money making engine" in correct way first if you want to see big paychecks.
Doesn't matter what line of business it is – Online OR Offline – Both requires hard work & dedication.
A lot of people who start in affiliate marketing succeed.. but also a lot of who start will fail – It's not because they can't do it, it's because they just don't give it enough time to it to succeed.
You're going to start by earning as little as $1 commissions & scale up your campaign from there. As you keep learning & building your online project, recurring commissions will eventually pile up leading to something marketers like to call passive income.
Time is the biggest factor here you have be concerned about, not the potential itself. Here's also an example of one of the most lucrative affiliate programs I've found online..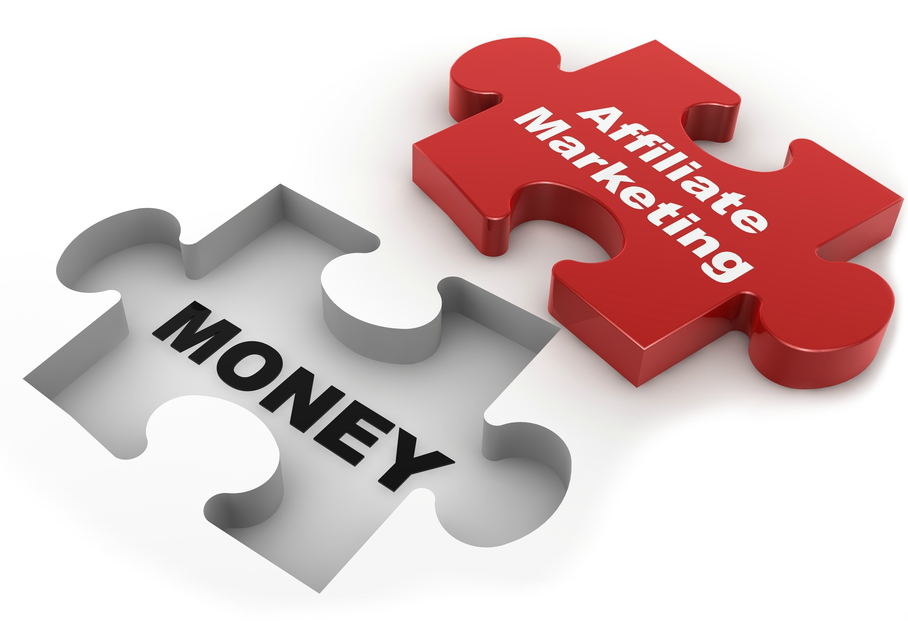 Who can benefit from Affiliate Marketing?
Anyone – Everyone
Yes indeed, everyone can benefit from affiliate marketing – Literally everyone on this planet who could use a little extra money.
Affiliate Marketing requires no special skills or pre-requisites & it involves complete demographics from all over the world – People with different age, gender, backgrounds, goals, hobbies, passion, expertise – Everyone is welcome.
It's safe to say that absolutely anyone can do it & benefit from affiliate marketing
           Everyone can benefit from Affiliate Marketing
How much effort does it take to pay off?
Be Quick Learner & Take Action
Time aspect is your biggest concern here by largest margin – You might think that probably one of the most notable difference here is people with prior experience – Some of us are techies some of us are not. Some of us are more familiar with internet than others. But seriously, fear not, it's really not the case at all..
Both, the beginners & experienced users can get quickly into affiliate marketing since there is so much free support available on internet. I'm going to show you exactly where & how you can get started easily.
Always remember, we're all kind of equal in this business – There is no one-big-boss only, everyone has a chance to outperform each other. Every little bit you do goes a long way – Success is cumulative & it starts with you taking action.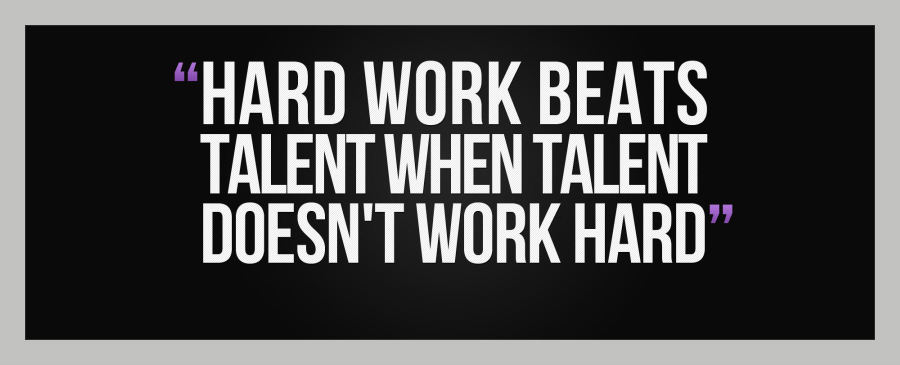 One thing that never goes out of style – Your ability to learn. Got one? Then you're never in trouble.
There's easy to follow training communities out there that can support you all the way through to become authoritative force on your topic. I personally think of earning revenue as an additional bonus to your other achievements – Setting up a business, connecting & helping people, learning new things, gaining valuable experience..
You're getting paid for doing what you love to do. Instead of being too biased or restricted to one way of thinking, you can make up your own mind & choose your unique path. You can help your audience the way you personally want. You can give expert advice, share your opinion & stuff you love with like minded people & get paid for it at the same time.
Everyone has at least one passion – This is your ultimate tool for success
Can it get any better? If you're passionate about something, it's even better news for you – It's tremendous fuel for the fire & it doesn't take too long for you. You have a powerful reason to keep going, before you even know it, you're already doing it all. Things that we enjoy the most tends to work best & won't slow us down.
Choose Affiliate Marketing over Multi Level Marketing
Why?
Top 3 beginner tips for Affiliate Marketing
Always remember – It's a Marathon NOT a Race
1
Save your money
– First & for most, once you're ready to start with affiliate marketing..
..I strongly recommend you to join an online marketing community to get you going & teach you all the basics you'll ever need. I'll show you exactly where & how you can do it.
Be wise, save your money for everything that matters the most, there are many very inexpensive ways to get started. There's absolutely no need to buy expensive hyped up stuff.
---
2
Find support groups
– Education & experience will be your greatest tools in this business..
Remember, you don't have to "re-invent bicycle", instead you can "grab one & ride with it" – The ultimate key is not to be alone in this, because the current questions you might have right now.. likely there's someone out there that already has been in your situation & has got all of these questions too..
..and someone has answered to these questions – This is where these wonderful online communities step in & get you started very quickly, in easy to follow & hassle free shape to give you correct ideas right off the bat.
There's absolutely no need to be test subject. You can learn how to do it in right way on your first attempt.
---
3
Learn to avoid scams
– Avoiding scams will be crucial part of this introduction process to step in to online marketing.
Thousands of people have fallen to that – They've been scammed, so they've given up – They're scared away from online opportunities for good. People often like to overcomplicate things but there's no need for that – don't become that person.
In highly specialized educational communities you will learn exactly how to tell the difference between genuine quality products & scams. This is reality, there is a whole ocean of scams out there on internet that have tarnishing effect on the real thing.
To know how to protect yourself is never a bad thing. Learn how to do it & build a passive income for years to come. Your ability to make better choices will carry tremendous value in your personal success.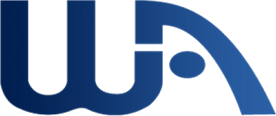 Learn the difference between Quality Product & Scams
Where should you start your Affiliate Marketing project?
Here's my number 1 recommendation. Why should you check this out? It's incredibly beginner friendly & easy to follow
In my opinion user experience is the most important part of them all. Everybody likes to be treated well. First & for most, it's essential to get you up & running the easiest yet most professional way possible. I help you to start earning money online for FREE.
Good thing starts with Trust – Trusting leads to Longevity – Longevity means Success – Success converts into Revenue
Revenue is generated through honest hard work. Earning passive income through online project is possible.
Thanks for stopping by!
I hope you enjoyed reading my article & learned a lot about Affiliate Marketing along the way.
Feel free to ask for assistance & share your thoughts by leaving a comment.
Cheers,
Henry