Empower Network – Scam Review 2016
     Empower Network – The Worst MLM Scam there is?
Empower Network is online Multi Level Marketing company that was founded in 2011. They sell internet marketing tools & offer training to teach you how to make money online. More precisely, Empower Network offers blogging platform as well as series of digital products to teach people how to become internet marketers.
Despite the fact of "selling" the products to you at the same time they retain ownership of everything, every single product.
Basically, you're using Empower Network blogging system within their own network to refer other people to buy the same products you are currently using to do the promoting. You have to buy their products in order to sell their products.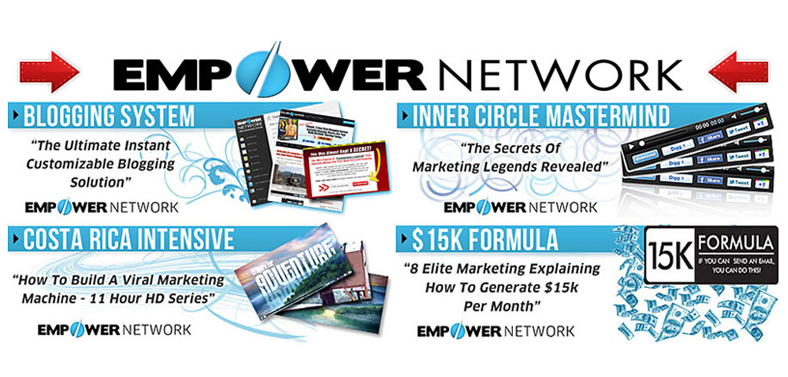 It really is another typical MLM – You pay low price to enter & through multiple expensive upsells you get higher level of memberships "unlocked & revealed" that presumably makes you earn much bigger commissions.
The biggest hype is about "make 100% commissions" label which is not entirely true. As a result there are a lot of complaints piled up against Empower Network. Couple of the reasons why has it happened I'm going to explain in detail..
Empower Network - Ranking 10 out of 100
Pros & Cons in Empower Network
Pros
Kalatu blogging platform – Blogging network to help you to start your MLM project.
Online training, Audio libary – Training to the help you to set up your blogging platform in order to help you to earn money online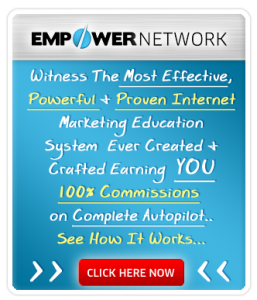 Cons
Founder is already known figure in internet marketing world & is described as documented liar/scammer
EN doesn't have definable business model & offers multiple upsells for absurdly high price
Empower Network online marketing program lacks clearly distinguishable products + every product you promote is not yours to own
On many occasions their affiliate campaign targets inexperienced users through unethical ways & marketing tricks to take advantage of them
Additional hidden fees – In order to make progress you need to invest heavily into your own advertising budget
There is no proper support system – You can't contact with the Empower Network owner
Numerous false claims & out right lies to sell you products in order to glamour you into their system
A lot of complaints from members who have completed every step in training but haven't made a dime since this system isn't legitimate
Many former 1%-ers have already quit the program – at some point this system collapses, it's unsustainable – eventually there will be more sellers than buyers
Those Pros are actually also Cons but why?
Kalatu blogging platform – It's designed to help you to get into "online marketing", in this case into Multi Level Marketing.A blogging system, for $25 per month, that is similar yet inferior to WordPress which is completely FREE, incredibly versatile & available for everybody on internet..
This particular blogging platform they offer has very limited functions that can't be altered & it's purely built to promote Empower Network products only. It's expensive yet has very little use for you.
Compared to your WordPress account which would entirely belong to you, unfortunately..
..Empower Network will completely retain the ownership of their products: It means this blog won't even belong to you, you're simply renting it for certain period of time.
How comfortable & secure does it make you feel that some complete stranger out there entirely owns your project?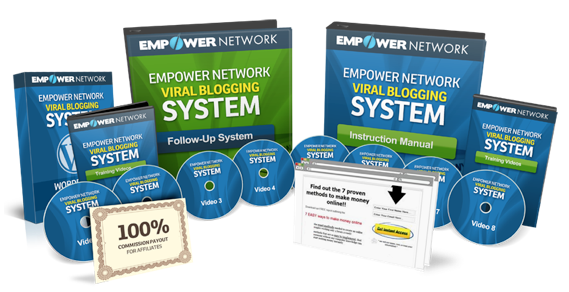 Online training, Audio libary – to cover the training part & to help you to make money online."Make money by blogging" training which actually is not the case at all: It's actually indirectly a guide to buy yourself deeper into their hype – It's nothing more than a promotion of the product itself to "unlock" bigger commission levels for you.
It's very common tactic for many Multi Level Marketing programs out there, this is exactly how it usually goes – It's with point on aesthetics & well made facade combined with Kalatu blogging system to hide their pyramid scheme.
They give you with one hand, but take from you with two hands: The more you are following the "training" the more money you are going to lose. Once you get there, your "inability" to turn it all into profit will be pinned at you & translated as your own "laziness" or "not working hard enough" & not buying their products..
..it is used as ridiculous excuse why you're earning very low or no profit at all. This is how this online "training" logic goes – You're forced to buy Empower Network products in order to be able to promote these products, it's the only way.
How much can you earn with Empower Network?