Wix review 2016 – What is Wix?
Wix is one of the largest & most popular website builders
Wix is cloud based website development platform that helps you to create html type of sites through their famous drag & drop type of tools. Wix was founded in 2006 by Avishai Abrahami, Nadav Abrahami, and Giora Kaplan & has become one of the most popular & biggest website builder with a whopping 80 million hosted websites worldwide. Among other major website builders Wix is a great platform where you can build beautiful & fully functional websites, meanwhile you can also receive support & help from others in the community. It has many themes with outstanding layouts designed specifically for small blogs, stores, social media & e-commerce sites alike. They also have free trial for you so you can try their product.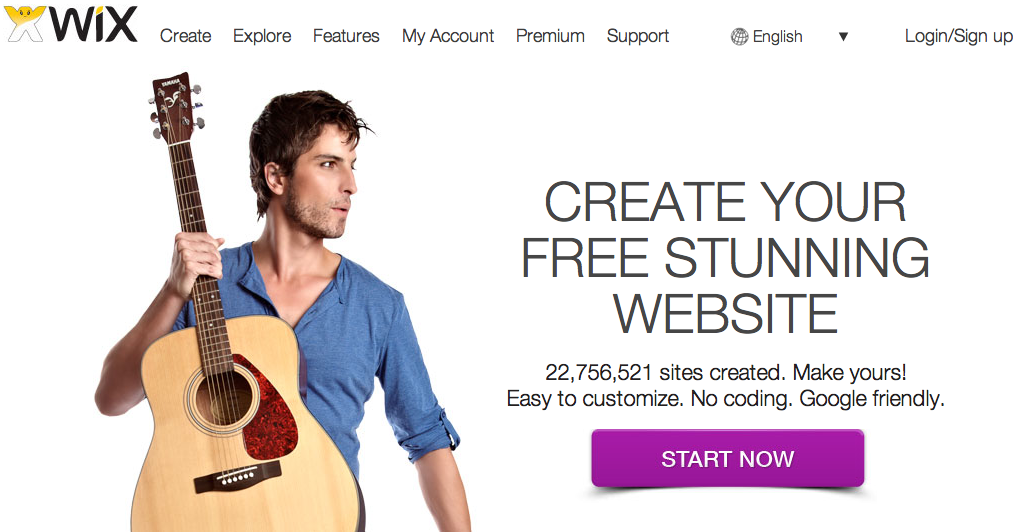 Who is it for? Are there any better options?
It's good & easy to use for beginners in web building word. Wix is a great starting point for anyone who don't know anything about coding but is interested in building a professional looking website meanwhile trying to stay in reasonable budget. Although in my personal opinion, Wix is not worth your money since there are more professional & a lot more versatile options out there that are actually cheaper as well. So, it's a bit of matter of taste & the main question is the goal that you are trying to achieve with your website. Here's also a video comparison to give you a little hint.
Wix VS WordPress – Why WordPress is actually much better?