WordPress how to – Learn everything about it
So, what WordPress actually is? In short words, it's fundamental web building tool, which allows you to create a beautiful website, blog, or app. WordPress is both free & priceless at the same time. The core of this convenient software is built by hundreds of community volunteers. Once you are ready to take it to the next level, there are thousands of plugins & themes available to transform your web into almost anything you can imagine. WordPress brings countless of possibilities. If you intend to build not just a website, but something that is high-end, with all round quality in web building world – This is your personal website content management system. I'd love to see you to join the family & start creating beautiful sites!
Simple yet Powerful way to Manage your Websites content
What is WordPress & how can you use it? Are you looking for a place to get started yet you're a complete beginner in Website building world? You're in right place, I'll show you few practical ways to get you up & running in fastest yet most professional way possible. You'll learn along the way how to install as well as where to actually use WordPress to take full advantage of it whether you simply seek to build a simple blog for yourself or aiming for a site that can earn you passive income. Works both ways & I'll show you exactly how you can do it. The first thing we want to do is to get you started with the very basics & get you to know your options. Making decision will be easy, we'll go on from there to help you out & make a difference.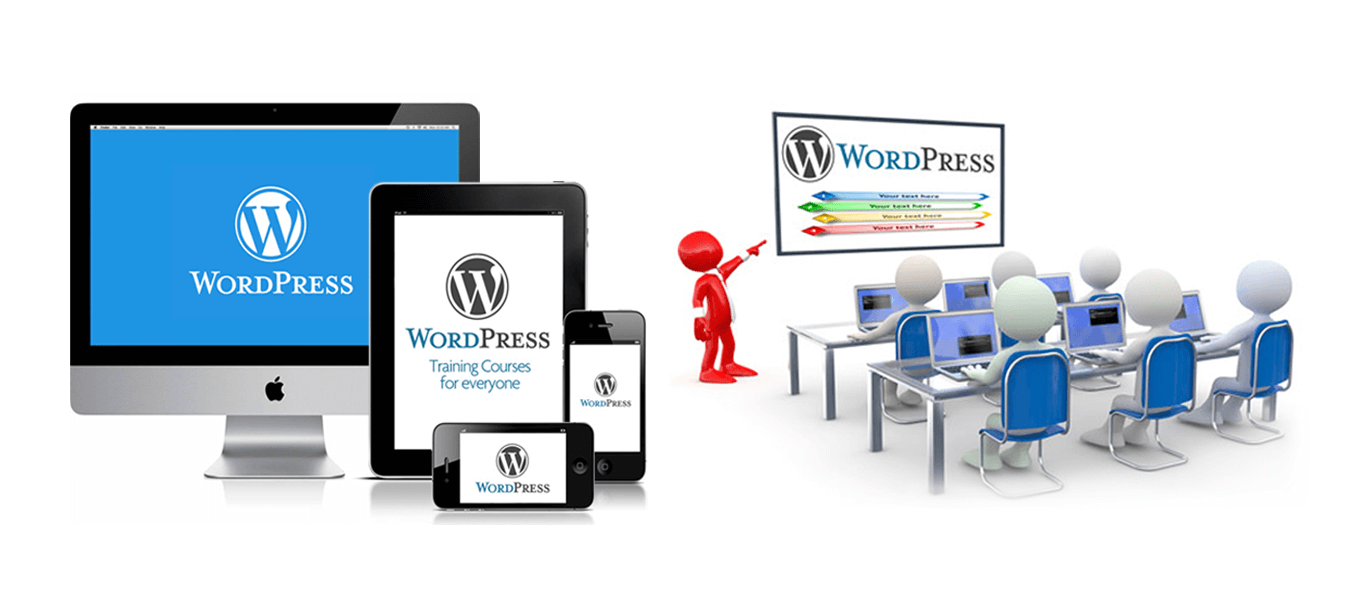 Introduction to WordPress
How to create WordPress theme
Over 60 million people have chosen WordPress
Introduction to WordPress
1
It's a ton of fun & learning WordPress is incredibly easy! In addition to reading, here's a video tutorial for you to describe you in simple words what WordPress is & who is it actually for. Is it really what people claim it to be? Simple, easy to use, yet very powerful & millions are loving it.
---
2
Perhaps you're interested in to get WordPress quickly up & running so you can start with your very own web project. Well, here's a tutorial for you to show you & walk you through to get you started. It's easy as 1,2,3 takes no effort & you'll be good to go in no time. Look how.
---
How to create WordPress theme
3
As we know WordPress is made for users with very different & wide range of experience – it includes everything necessary for everyone from complete beginner to intermediate level & advanced user. Let's roll up our sleeves & get our WordPress do everything we want it to do, literally. Install, edit or create the whole themes for WordPress from a scratch if you like. Sounds cool doesn't it?
---
Another option – No need to install anything on your computer
Don't want to install anything on your computer? Excellent, I have a solution for you – Wealthy Affiliate – This is the one option I am currently using myself to maintain this very website here. My personal experience has been absolutely amazing & I'm willing to share it with you. No need to install nor download WordPress, your only task will be to subscribe to Wealthy Affiliate which will be completely free to do so. It's free to join & use, same as WordPress itself – they work perfectly in conjunction to make your life so much more easier. Simply a tremendous time saver that one.
Build a site without installing anything on your computer
It's outstanding not only for beginners but it's fluent & includes the most comprehensive web building tools as well as training for newcomers & experts alike. Believe it or not but couple of months ago I didn't have a clue what WordPress actually is. "WordP..what!?" We can have a good laugh at this, because this is reality. Well, at least it was mine, you always have to start somewhere. If you're completely new & you know what you want but don't know where to make an effective start, likely this is exactly what you've been looking for. Before I even knew it, I was using WordPress on daily basis in conjunction with SiteRubix web hosting, Wealthy Affiliate Bootcamp training & Classrooms. I encourage every newcomer out there to dive into it without having second thoughts. People tend to overcomplicate things, don't be one! It's a ton of fun & learning WordPress is incredibly easy.

Let's get you started – WordPress is easy as 1,2,3
This is the stage where you know what WordPress actually is & as next step you'll need to find a reliable website host. My number 1 recommendation would be joining Wealthy Affiliate. Why? It's 2 in 1 offer – Wealthy Affiliate itself acts as a hosting platform for your websites, plus it already has pre-installed WordPress software for you, that comes along with your very own Wealthy Affiliate account – You get both of these for FREE with no additional costs, hidden fees, loans, upsells nor expiring trials – Two essential tools that will be permanently yours that are absolutely mandatory to start your very own website. You don't have to install or search a thing to get started & build the foundation of your site. Technicalities are completely taken care for you! Your only task is to subscribe your very own account & start posting content to your website. It's building web made easy.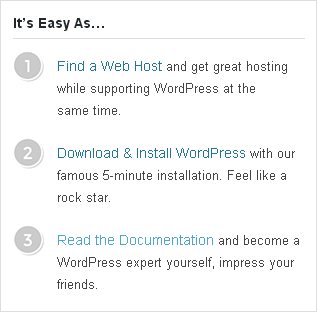 ---
Wealthy Affiliate has pushed every technical aspect of building website to that dramatic extent – Software is already being set up & in place for you, so you can focus your energy on everything that matters the most for you – Your hobbies, passions & websites, whether it's just a simple blog or upcoming online business.  Whether it is only a reliable host you seek or professional technical support that comes along with the default package.
Let's get you started for free & with industry veterans help
No need to waste your precious time & energy on an excessive boring preparation or searching tools online one by one. In WA case it means you can learn & maintain your stuff meanwhile you keep building your website empire. There are many great tools out there, this is definitely not the only one available on internet but here's the most important aspect – Saving our precious time is the key moment here. Time is of the essence!
Good thing starts with Trust – Trusting leads to Longevity – Longevity likely means Success – Success means Revenue – Revenue is generated through honest hard work. Passive income through online project is possible.
Thanks for stopping by!
I hope you enjoyed reading my review & learned a lot about WordPress along the way.
Feel free to ask for assistance & share your thoughts by leaving a comment.
Cheers,
Henry