Who is an Ambassador in Wealthy Affiliate?
An Ambassador is active member of Wealthy Affiliate community. It is someone who's helpful participant & can also naturally engage with other members.They ask questions if they need help & help Wealthy Affiliate members, that are in need of assistance. Ambassador is likely a top helper or creator, or combination of both. Absolutely everyone who joins Wealthy Affiliate can become an ambassador. Being one involves a lot of rewards.
Ambassador – Earn full time income by promoting WA
Becoming Ambassador – Incentives & more opportunity to earn revenue..
Your contributions will never go unnoticed. Throughout the year WA is going to be taking a look at the rankings & those that are contributing at the highest rates to the community. Wealthy Affiliate has set aside a budget for the Ambassador program. Throughout the year WA will be contacting those that have Ambassador qualities & those that achieve high rankings within the community. Interact, engage, write blogs, help, ask for help, & be active within the community & you will be well on your way. Benefits are great. You can always find top 200 ranked users, with top 25 members as Ambassadors within the Ambassador page, who are getting exposure on the ranking page. Everyone & anyone can become a top member & achieve high rankings. Including you! Do what you love & get paid for it. There's only one question that remains – Are you going to become an Ambassador?
To determine your Wealthy Affiliate rank following factors are taken in to account
Helper Rank – How much & how timely your help is within the WA community
Creator Rank – Your created discussions, trainings & blogs
Activity Rank – Interacting with new members, leaving comments, checking your notifications, emails etc
Member Rank – Overall ranking that is based on a combination of the above
Take action & get rankings – Your every move counts
Your WA ranking is based on a complex algorithm that includes many aspects. It determines not only how much you are contributing within Wealthy Affiliate, but how much you are helping others. The more you give the more you get. And of course, always remember, quality over quantity.

There are multiple ways that absolutely anyone & everyone can contribute. To be great helper does not mean just directly helping others, but you are actually contributing to the greater good of the whole community when you are the one asking for help & when you engage with other members within the thousands of active discussions taking place. Every action you take within Wealthy Affiliate is going to serve as a contribution towards your Ambassador rank. Your rank keeps climbing, the more often you do it & the more sincere you are about it with your interactions.
Ask for help in discussions
Create your blog posts
Create your discussions
Post about your success
Actively promote WA
Actively use live chat
Welcome newcomers
Get back to people that connect with you
If you see a question, be first to respond it
Respond quickly to PM & questions asked from you
Share your training ideas, to improve the community
Create activities that are leading people to follow you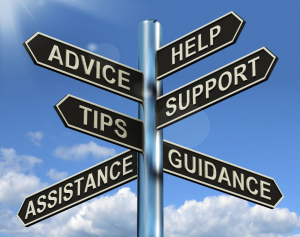 Help people build online business & earn revenue in return
Wealthy Affiliate is a convenient yet practical way how you can start earning money online – It's a community that helps you to learn the basics, build your very own website & start your entire online project completely FREE

Good thing starts with Trust – Trusting leads to Longevity – Longevity means Success – Success converts into Revenue
Revenue is generated through honest hard work. Earning passive income through online project is possible.
Thanks for stopping by!
I hope you enjoyed reading my review & learned a lot about becoming a WA Ambassador along the way.
Feel free to ask for assistance & share your thoughts by leaving a comment.
Cheers,
Henry